Life Before and After the War
John George Mennie was born in Aberdeen on the 26th November 1911,and was known to family and friends as Jack. He trained at Grays School of Art, Aberdeen, and the Westminster School of Art, London.
After leaving school John worked in London for eight years as a commercial artist before enlisting.
In 1940 John joined the the Royal Artillery to do his bit for the War effort and was posted in September 1941 to Singapore and it was in Singapore that he was made a POW by the Japanese Forces

Painting below is of Mam and Dad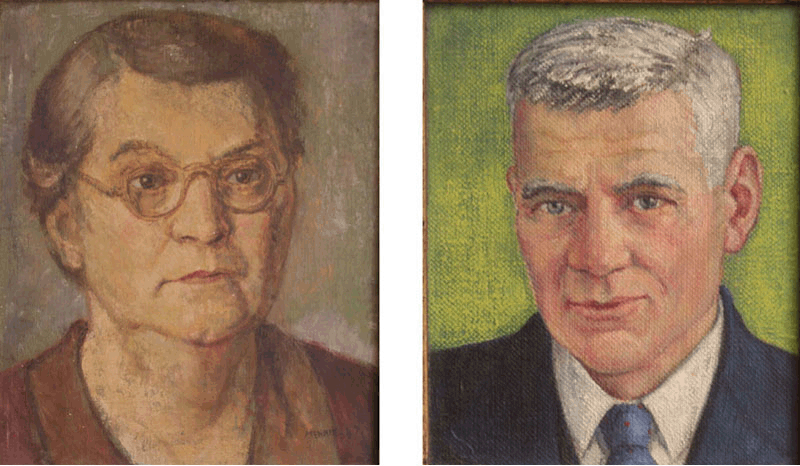 Like many others John returned from the war and prison camp life to a country devastated both emotionally and financially by the war effort. He was demobbed in 1946.
John could not settle in his parent's home in Aberdeen and returned to London to pursue life in the world of Art.
He found full time employment in 1947 with the Inner London Education Authority teaching life drawing and painting at the Marylebone Institute which was a school for adult education. He also taught art at evening classes. It was at one of these that he met his wife to be, Bertha Dorothy Linter Cole, known to everyone as Dorothy.She also became an accomplished artist.
John and Dorothy first lived at The Studio, Holland Park Avenue and later both moved to Studio House, Colville Road, London W11. This house had a purpose built studio with a partial glass roof on the top floor,it was hear that John both lived and worked.
In later years John also ran a Saturday art stall at Nicolls Antique Market in the now famous Portobello Road Market.
Painting below is of Dorothy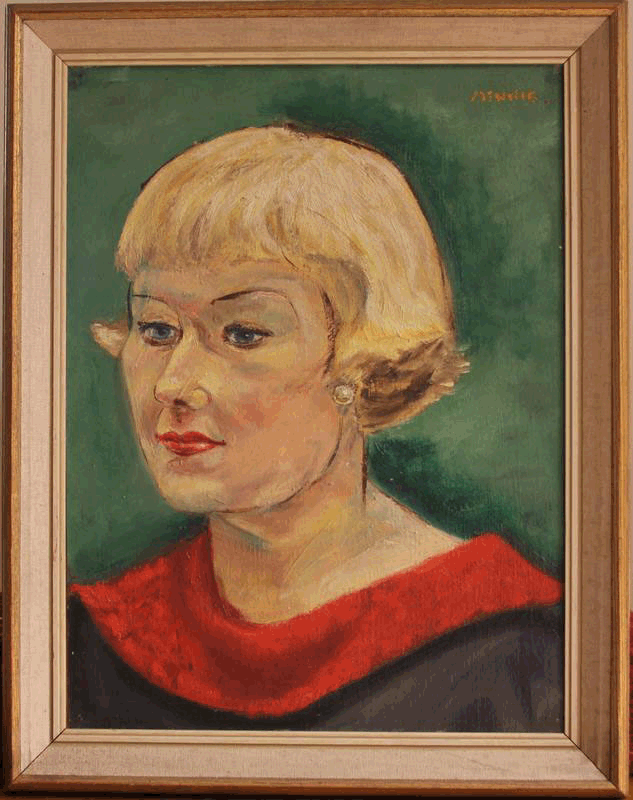 His house in Colville Road was very central to the annual Notting Hill Carnival. The first street carnival was held in 1964 and although now well managed and organised there had been many racially motivated disturbances in the early years. Jack and Dorothy chose to go on holiday in August when the street carnival was held.
Their annual holiday was an opportunity to paint landscapes and some of his paintings on this website were made while on holiday.
It was while on holiday with Dorothy in Scotland that John died on 24 August 1982 at Tirinie, Blair Athol in Highland Perthshire, Scotland.
Painting below is the view from Tirinie in Scotland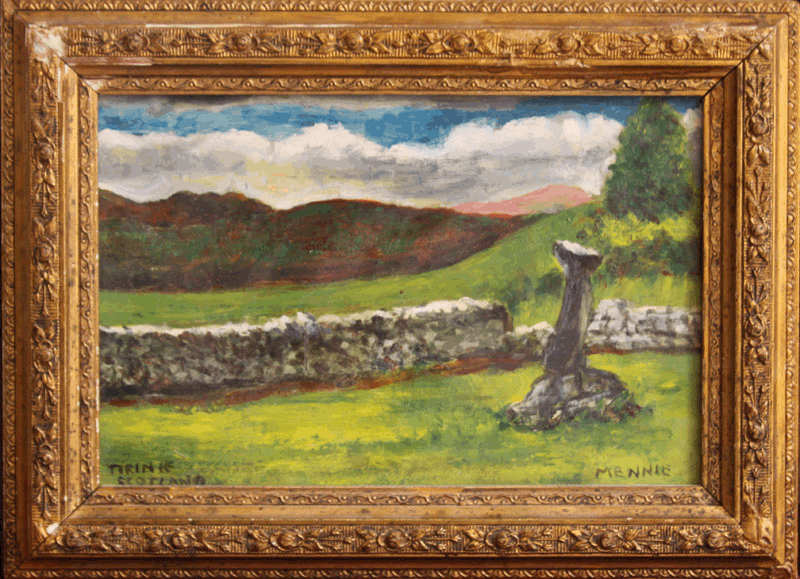 To view some of Johns work he created after the war please go to the Paintings and Miniature Paintings pages.